The current coronavirus pandemic is a worrying time for everyone, but especially so if you are already affected by cancer. This page will provide you with access to lots of information to help you navigate through these difficult times.
The Prehab4Cancer Programme
In early March 2020, we suspended face-to-face training sessions in our gyms and moved to supporting our participants remotely, using phone and video technology.
The Prehab4Cancer team developed a programme of exercises which can be completed at home. When a new participant is referred, they now have an initial consultation with their exercise specialist over the phone or by video call, and they agree their home exercise programme together, and this is then followed by regular phone or video call sessions.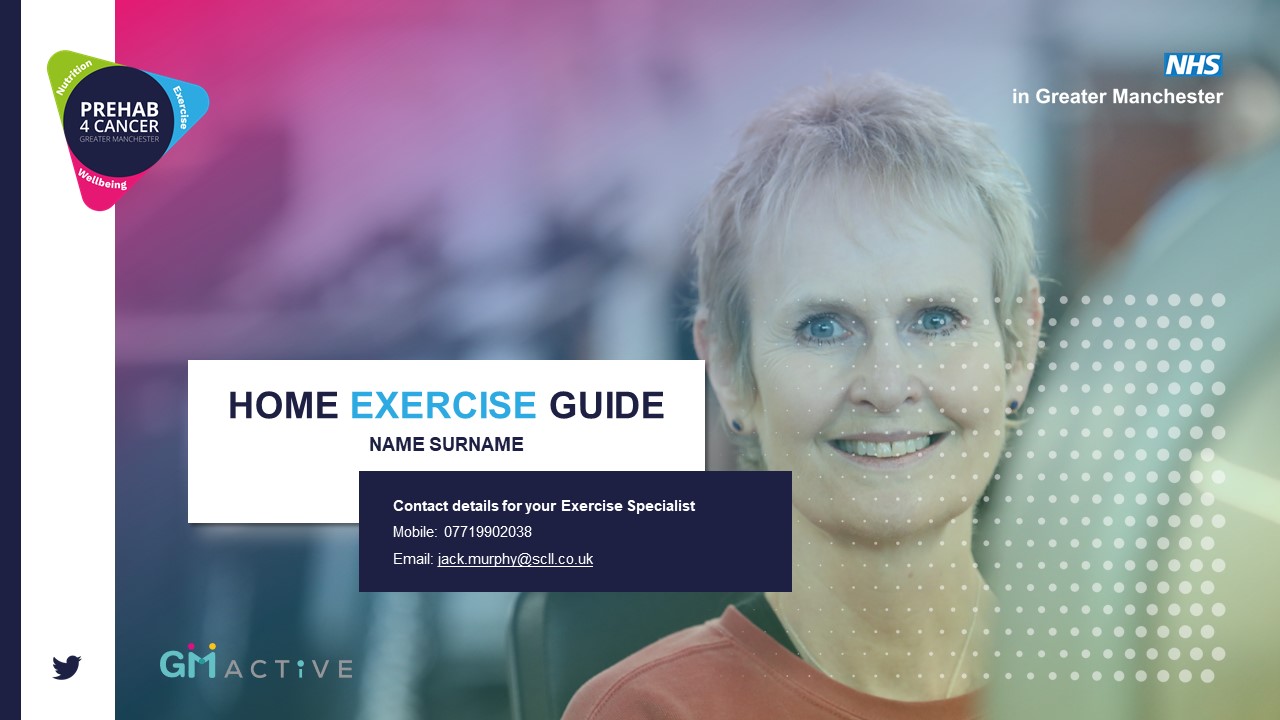 YouTube Channel
In addition, the team have created a number of exercise demonstration videos which can be found on our youtube channel
Weekly virtual classes
The team also run weekly live virtual classes which participants can join. An example weekly schedule is shown below, but this changes regularly so please speak to your exercise specialist if you'd like to take part.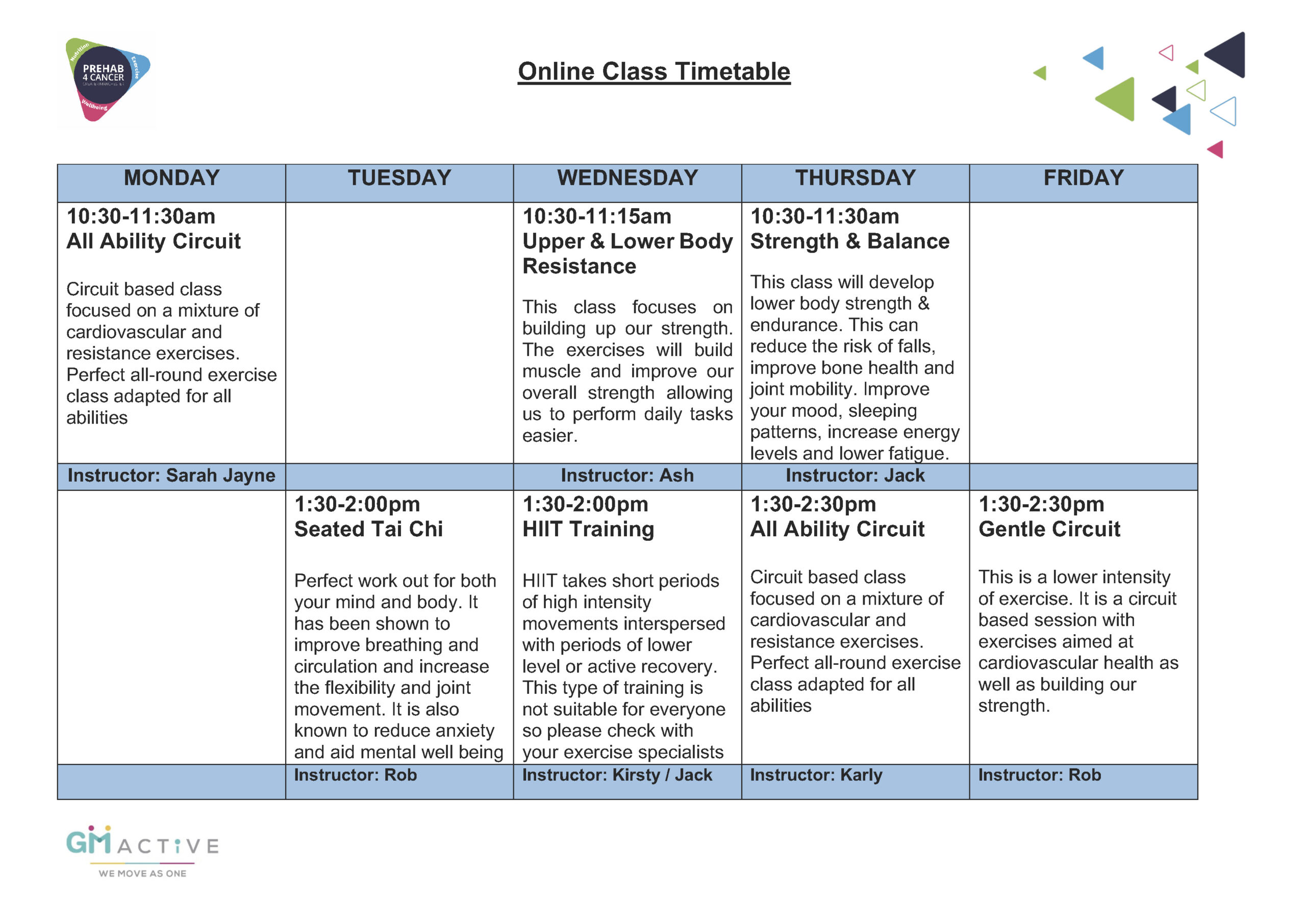 Some Prehab4Cancer participants may have been sent a heart rate monitor in the post, to use during exercise sessions. The team are also setting up live exercise sessions participants can complete during the week, alongside (virtually) other people accessing the service. For more information please speak to your exercise specialist.
Clinical teams in Greater Manchester can refer new patients to the programme as normal following our current service eligibility.
Resources for everyone
Even if you have not been referred to the Prehab4Cancer programme, you may find that increasing your exercise, eating well and looking after your mental wellbeing will help you cope before, during and after your cancer treatment. You can use the links below to help you find out what to do.
Please check with your own clinical team before starting any new exercise programme.
You or your family members may have experienced coronavirus symptoms and could benefit from further information on how to improve your recovery. Please visit the following website which has lots of useful information to support rehabilitation after coronavirus:
Other websites to support you at this time: